Technology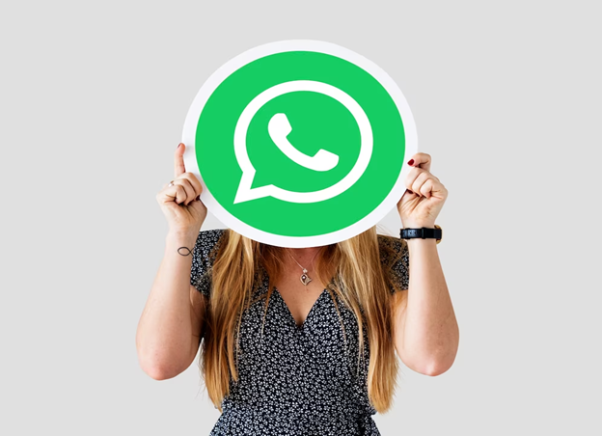 Exciting News for Whatsapp Web Users: Two New Features Coming Soon
Read Time:
3 Minute, 28 Second
Introduction 
Whatsapp is about to roll out two brand new features exclusively for its web users. These features are set to enhance the messaging experience and make communication even more convenient. In this blog post, we'll reveal what these new features are and how they can benefit you as a user. So buckle up, because it's time to get excited about what's coming next for Whatsapp Web. But first, let's take a closer look at what these new updates actually entail.
What are the two new features coming to Whatsapp Web?
Switch  Between Devices When Making A Call :

The first new feature that Whatsapp is bringing to its web users is the ability to make voice and video calls directly from your desktop. This means you can now seamlessly switch between devices when making a call without having to disconnect and reconnect on another device. With this feature, you can enjoy high-quality audio and video calls with just a click of a button.
Join Group Calls Via Link Invites :

The second new feature coming soon to Whatsapp Web is the option to join group calls via link invites. The app will allow group admins to generate unique links for their conversations which they can then share with participants who want to join in on the call. This eliminates the need for admin approval before joining a group call, streamlining communication even further.
How will these features improve the user experience?
The two new features that Whatsapp Web is bringing soon are going to significantly improve the user experience. 
No Need To Scramble Your Phone :

Firstly, users will now be able to make voice and video calls directly from their web browser without having to switch devices. This means that if you're on your laptop and receive a call, you don't have to scramble for your phone anymore.
Multi-device Support :

The second feature is multi-device support which allows users to use Whatsapp Web even if their phone's battery has died or they've left it at home. This seamless transition between devices ensures that conversations can continue uninterrupted regardless of where you are.
These features not only save time but also add convenience by allowing users more flexibility in how they communicate with others via WhatsApp. The ability to switch between devices while maintaining access to all of your chats will undoubtedly lead many people towards using Whatsapp as their primary messaging app.
What other features would you like to see come to Whatsapp Web?
As Whatsapp Web becomes more popular, there are a few features that users have been clamoring for that would make the platform even better. 
Ability To Make Voice And Video Calls Directly :

One feature that many people are hoping for is the ability to make voice and video calls directly from Whatsapp Web.
Ability To Schedule Messages :

Another feature that would be incredibly helpful is the ability to schedule messages ahead of time. This would be particularly useful for businesses or individuals who need to send out reminders or announcements at specific times.
Integrate With Other Productivity Tools :

Additionally, it would be great if Whatsapp Web could integrate with other productivity tools like Google Calendar or Trello, allowing users to easily share events and tasks with their contacts through the messaging platform.
Improved Customization Options :

Improved customization options for chat backgrounds and notification sounds would add a nice touch of personalization to the user experience on Whatsapp Web.
Also Read: Are You Ready for the Realme 11 Pro and Realme 11 Pro+ Launch? Cast Your Vote Now
Conclusion
The upcoming features for Whatsapp Web are sure to enhance the user experience and make communication more seamless and convenient. With the ability to join group calls using a QR code and utilize multiple devices with one account, users can expect even more flexibility in how they use Whatsapp. As we look forward to these exciting updates, it's important to keep in mind that there may be other features that could further improve the platform. We'll have to wait and see what else Whatsapp has in store for its users.