Business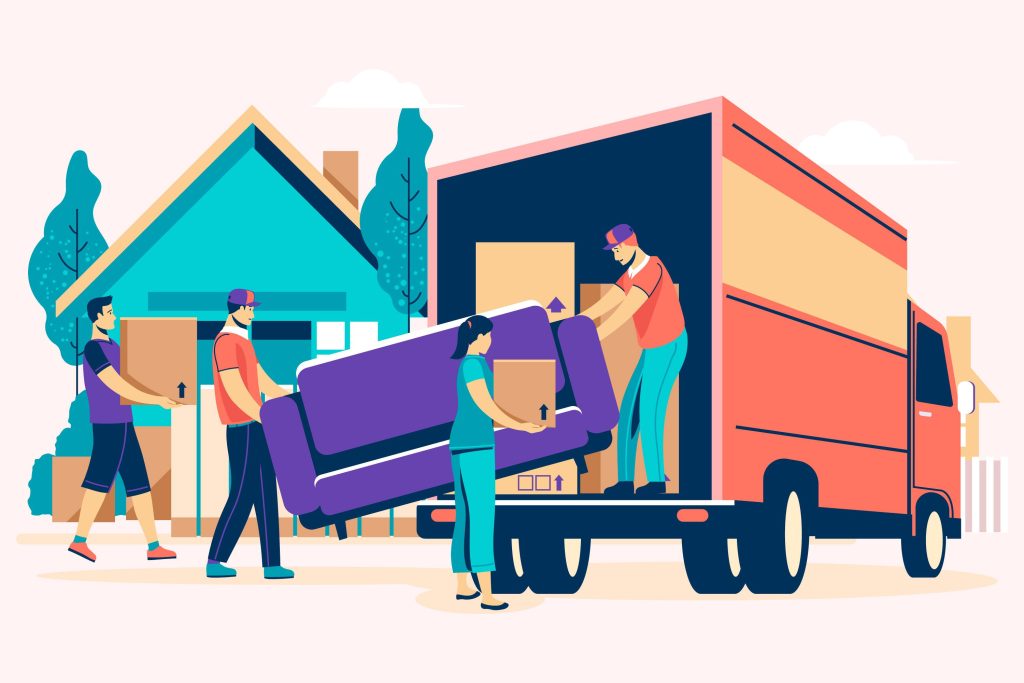 Ways To Generate Leads For Your Moving Company
Read Time:
3 Minute, 30 Second
Introduction
Moving can be a daunting experience for many people. It involves packing up your entire life and transporting it to a new location, which can bring about feelings of stress and anxiety. As a moving company, you have the ability to make this process easier for your clients by providing them with exceptional service. However, in order to do that, you need leads – potential customers who are interested in your services. In this blog post, we'll explore ways to generate leads for your moving company and help you grow your business. So grab a cup of coffee and get ready to learn some valuable tips!
The Benefits Of Having More Leads 
Generating more leads is crucial for any moving company's success. The benefits of having more leads are numerous and can help your business grow in many ways. Below are the benefits of having a moving company lead generation. 
Helps Expand Customer Base:

Having a steady stream of qualified leads allows you to expand your customer base. This means that you will have a broader audience and an increased chance of securing new customers.

Increases Revenue:

Generating more leads effectively helps increase revenue. More potential clients mean higher chances of conversions which ultimately lead to increased sales figures.

Helps Understand Target Market Needs:

Having a high number of quality leads also enables companies to better understand their target market's needs, behaviors, and preferences through analyzing the data collected from prospective clients. This information is valuable when it comes to crafting marketing strategies that resonate with the intended audience.

Cultivates Brand Awareness:

Moreover, having more leads cultivates brand awareness as word-of-mouth advertising increases as satisfied customers refer others who require similar services offered by your moving company.
Creating more opportunities for potential clients benefits not only businesses but also its target audiences. It provides better service offerings while promoting growth and sustainability in competitive markets such as within the moving industry sector.
Ways To Get More Leads
There are a variety of ways to generate leads for your moving company. Here are a few effective strategies:
Create Informative Content:

First, you can create informative and engaging content on your website that appeals to potential customers. This could include blog posts, videos, or infographics that provide helpful tips for moving or highlight the benefits of using your services.

Leverage Social Media Platforms:

Another approach is to leverage social media platforms like Facebook and Instagram to reach new audiences and engage with existing customers. You can use these channels to showcase customer testimonials, share updates about your business, and promote special offers or discounts.

Paid Advertising:

Paid advertising is also an option worth exploring if you have the budget for it. Google AdWords allows you to target specific keywords related to moving services in order to attract relevant traffic to your website. Similarly, paid ads on social media platforms can help increase brand awareness among potential customers who may not be actively searching for moving companies.

Networking:

Networking within your local community can be an effective way of generating leads through word-of-mouth referrals. Consider attending local events or joining professional associations related to real estate or home improvement industries.
By diversifying your lead generation efforts across multiple channels, you'll maximize the chances of reaching new customers and growing your business over time.
Also Read: The Best State To State Moving Companies In The US
Conclusion
Lead generation is a vital aspect of any moving company's success. With the right strategies and tactics, you can attract more potential customers and increase your chances of converting them into paying clients. Remember to always keep your focus on providing value to your audience by offering useful information, personalized services, and seamless experiences.
By optimizing your website for search engines, building a strong online presence through social media channels, utilizing email marketing campaigns effectively, and being proactive in reaching out to potential clients through targeted advertising efforts – you can significantly improve your chances of generating quality leads that will help grow your business.
Never forget that successful lead generation requires patience, persistence and dedication over time. Keep experimenting with different approaches until you find what works best for you!