Legal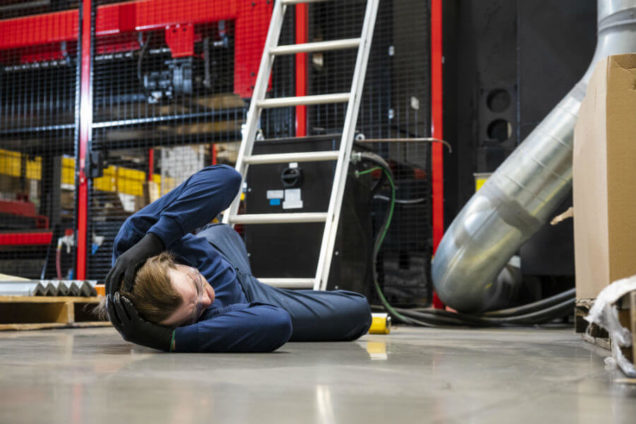 Important Steps To Take After Suffering A Slip & Fall Accident
Read Time:
4 Minute, 58 Second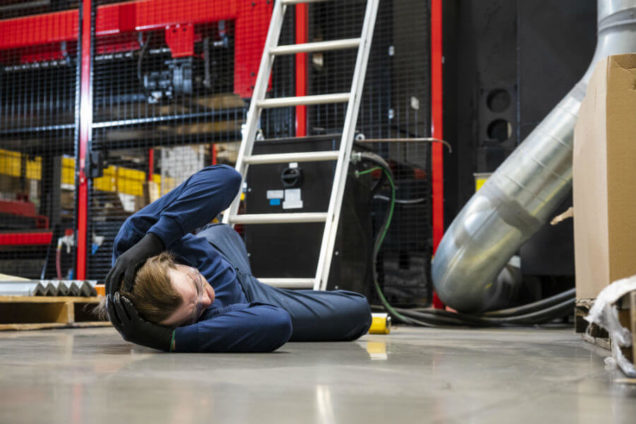 No matter what your occupation, where you are located, or what time of year it is, accidents can happen at any time and are looming only right around the corner. If you work in an office or a warehouse, it can easily happen to you. Practising the proper safety measures and ensuring that you are being careful is obviously something that you should always be doing, but things happen in life that we are not prepared for. If you are at work or in a place of business it is absolutely crucial to make sure you are covered if you are unfortunately involved in slip and fall.
This means that you seek medical attention immediately and make sure that you are cleared by a medical professional if an injury has occurred. Once this has happened and you have taken the appropriate steps for your well being, it is highly recommended that you contact a slip and fall lawyer and proceed with legal action. It does not matter if you are an employee at a big or small company, a guest or customer, or simply walking in a private property. You need to cover your legal bases and ensure you are getting the financial compensation you are entitled to for your injury. In this blog, we are going to break it down step by step so that if you are involved in a slip and fall case, you know just what to do.
Step 1. Make Sure You Immediately Seek Medical Treatment. 
As stated earlier, seeking medical treatment is an absolute necessity not only for your own well being but it will act for actual evidence that can be used later on should your slip and fall turn into an actual slip and fall case. If it is minor back pain or a broken bone, it does not matter. Always seek medical care after a fall. This will ensure that you are in the clear and whoever is responsible for your injury is held accountable.
Step 2. Make a Timely Report of The Incident
Malls, stores, restaurants, schools, place of work, movie theatres, even a friend's home, it does not matter, you should always report what happened and get something in writing. Along with medical attention, as stated before, this will help you later, and it is something that your slip and fall lawyer can use to protect you should your case go to court or a lawsuit takes place. If an accident happens in a business, contact a manager and make sure you get a copy of whatever report he makes before you leave.
Step 3. Keep an Accurate Document of What Happened and Where
Names, numbers, addresses, and emails are all things you should obtain so you can be in contact with the parties involved. If you have a cell phone with a camera, be sure to take pictures of where the slip and fall happened, so you again have clear evidence. If you live in a colder environment, ice is usually a huge reason why people have slip and fall accidents. You live here in Florida, where it is constantly raining, puddles and wet spots come out of nowhere but often dry up or are cleaned up, so make sure you are keeping an accurate collection of pictures to support your claims.
Step 4. Giving Statements and Why You Should Not Give One
It is wise to remain reserved and keep to yourself should you find yourself in a situation where you are injured due to a slip or fall. There is a large number of slip and fall cases that result in the injured party not receiving financial compensation due to things he or she may have said right after the incident. Much like invoking the 5th when you are pulled over or arrested, it is highly recommended you do not give any verbal or written statements to any managers, property owners, or witnesses as what you say can be used against you.
It is also crucial that you do not give out any information to insurance companies until your slip and fall lawyer can give you proper legal advice. The goal here is not to create any unnecessary ripples or problems. Try not to blame anyone in particular, and whatever you do, DO NOT ASSUME RESPONSIBILITY!
Step 5. Get in Contact With The Proper Attorney as Soon as Possible
The last but one of the more important steps is contacting an experienced and knowledgeable attorney that specializes in slip and fall cases. More times than not, slip and fall cases can be murky and hard to prove, so having an attorney with the proper resources and experience can make all the difference for you. The benefits of having an attorney in a situation like this are they handle all the things you cannot or do not want to handle. Paperwork, reports, evidence collection, deadlines, meetings, etc. That is their job, and they have the experience that you may not have.
Another really important, often overlooked, issue you should consider is the attorney/client relationship. You do not want to be looked at as a dollar sign or just another number. It would be best if you kept in mind that you have had bodily harm and possible emotional pain that can have long-lasting effects. Making sure your slip and fall lawyer understands that is very important.
The fact is, at some point or another, you will be involved in an accident. Whether it be a car accident or a slip and fall, it is statistically bound to happen. Making sure you and your loved ones well being is looked out for is your responsibility and something you need to make happen. The way you can make that happen is by hiring an experienced and aggressive attorney who will have your back through this confusing and daunting time. Finding the right fit for you is as important as anything.