Marketing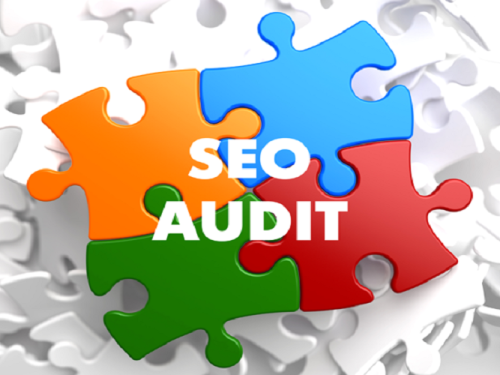 How To Read A SEO Audit Report In 2022: The Ultimate Guide
Read Time:
4 Minute, 53 Second
Did you know that SEO Audit Report nearly 93% of the search traffic online comes from Google and services owned by Alphabet? That's a huge number.
Suppose you're not taking advantage of those statistics by ranking at the top of search engines. That's a huge number of visitors you're not targeting!
If you want to know how to read an SEO audit report, then keep reading.
What Is an SEO Audit Report
A Search Engine Optimization (SEO) audit report is a document that details how Google and other Search Engine Results Pages (SERP) see your site. It's a summary of what Google thinks about your website.
This includes its content, links, and even your competitors' websites. They're also used to identify potential problems before they become major issues.
To get started, you'll first need to find out where you stand. Then, you can use the report to see if there are any areas that need improving.
What Information Exists in an SEO Audit Report?
The information provided in an SEO audit report will vary depending on which tool the check. That said, there are three main types of information provided. These are:
Technical SEO
Technical SEO covers everything related to HTML coding. That can include site architecture, mobile-friendliness, accessibility, and even server performance.
Technical SEO is often the first area to look at. A smooth-running website is the backbone of presenting high-quality content online.
On-Page SEO
On-Page SEO refers to anything relating to content creation and distribution. These could include meta descriptions, title tags, or headings.
But that's the tip of the iceberg. Some audits include over a hundred features that influence rankings!
Off-Page SEO
Not all include off-page SEO, but this is a great way to audit for opportunities. Examples include competitor analysis, trending keywords, and outreach.
Outreach is outbound marketing, such as requesting backlinks and guest posting. You might want to check out our guide to help you decide whether you should do an SEO audit yourself.
How To Run an SEO Audit Report
There are two ways to run an SEO audit report. The first option is to download one from a third-party provider.
Such tools allow more detailed reports than those available through free tools. Yet, these tend to restrict to only five pages worth of data.
Or, you can create your own using the same tools used during the original audit. That said, unless you're a pro, we recommend one of the following.
Free Audit Tools
Google Search Console is one of the most popular tools for performing SEO audits. You can access this through the Webmaster Tools section of Google Analytics.
Another option is within Google Search Console. Results include page speed scores, crawl errors, broken images, duplicate pages, and more.
There are other free audit tools such as the ones offered by The Hoth. Click to learn more about using their free SEO audit tool. Such tools will save you money when starting out on your SEO auditing journey.
SEMrush
Semrush is the most popular SEO tool in the world. It's beyond the needs of most beginners.
That said, it includes extra information such as backlinks and social media mentions. You can also conduct competitor analysis, keyword research, and much more.
Ahrefs
Ahrefs is another great option for those who don't have time to learn all the ins and outs of SEMrush. Its reports focus on link-building opportunities, keywords, and competition.
What Does the Information Mean?
A good SEO audit tool will not only tell you what's wrong, for example, "16 broken links", but also how to fix it. Once you've found out what each part means, you should be able to understand why certain parts may not look good. If something looks wrong, take action immediately!
Suppose you notice that some of your internal linking isn't working well. Make sure to fix it right away by going in and updating it with working links.
Or, you notice that your image alt tags aren't picked up as they should. Update them so that they match the text on the page.
Most people find the information too daunting. In these cases, you can hire professional SEO auditors to conduct the work for you. For many, this saves time and effort whilst making sure they get the best results.
Why Should I Do My Own SEO Audits?
There are several reasons why doing your own SEO audit could benefit you. First, you're likely to know exactly what you're looking at. You won't miss anything important because you didn't pay attention during the process.
It's also a great way to get used to what's involved in an SEO audit. Should you be able to afford an SEO specialist in the future, you'll better understand the audit. You'll know what they're talking about when advising you of any changes that need making.
Can I Re-Run the SEO Audit Report Afterwards?
Indeed. Note that some changes take longer than others to show up on a report, such as position rankings. These don't happen overnight.
Suppose it's a technical change or something measurable at the time. The reports will show these changes up so you can have peace of mind you're doing all you can for your site.
SEO Audit Your Site Today
An SEO audit report is one of those things that sounds like a lot of hard work but isn't. There's no reason why you shouldn't run through yours every now and again.
Remember to keep track of everything you see and read with care. And always follow up on recommendations made by the tools you use.
For more awesome SEO advice, check out our other blog posts and see how we can inspire you to rank top of the search!