Business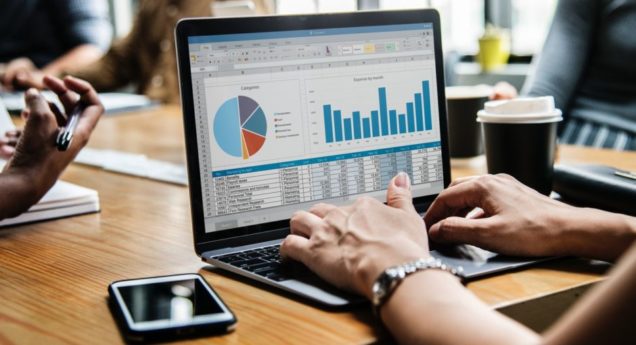 How to identify trends and improve ROI through Content Analytics
Read Time:
3 Minute, 55 Second
In this age of digital revolution, it is very important to reach the audience digitally. The number of internet users in the world is increasing with time rapidly. It is important to put engaging contents that are useful to the consumers and are most searched by them to firstly get rated in the search list. Then it is important to make sure that they stay engaged with the contents. This can be made sure by making contents more and more engaging which the consumers want. To make sure that you rank on the top list of the search results of the web pages by doing proper content analytics. It takes some investment to do content analytics and making sure that your web pages are in the top results. 
Content Analytics
Contact Analytics can be defined as the use of modern business tools and analytics to compare engaging contents. Contact analytics can be used by big companies and organizations to make sure that their contents are designed according to the needs of the audience and their potential customers. Without the proper contents, it is not possible to get ranked in the top results in the search engines and the user won't find your web page. It can be useful to do proper content insights. Content insights can be defined as the process of converting complex data into useful and actionable information. 
Content Analytics and ROI
Content Analytics takes some investment and it is really necessary to do it. The investment is done on tools that are necessary to buy to produce engaging contents. To ensure that you get a proper return on investment on the investment you made for your content it is necessary to find the right person to do the job. Content analytics depends on various factors that you should also know about to make sure that the job is done properly. It is necessary to identify trends to make sure that the audience connects with the contents. 
Identifying trends and the ways to do it
It is very important to identify trends to get the audience. Content analytics is done to identify trends. Trending topics make sure that the users will be engaged with your contents. There are many ways to make sure that you are identifying trends and you are staying relevant.
Top Blogs
It is important to check which of your contents are getting more traffic. It is not enough to know just how much traffic are visiting the page. It is also important to determine which of your blogs or stories are doing well. Identifying the top blogs can help you do better research on which contents are trending now and what kind of content the audience wants. It can be possible that something that is not the core topic of your content but the audience finds useful is responsible for the higher ranking of your content on a web page. It is really important to make sure that you identify the top stories and understand what topics are trending now to make more contents to similar topics. Top stories can be suggested to users on your web page even when they come through other contents. This ensures more user engagement.
Best Sources for sharing
It is important to identify the traffic source. The traffic could be shared from many social media but it is really helpful to identify the most important source from where the traffic is being generated. Traffic can be generated by Facebook, Whatsapp and other social media sharing. Let's say for instance you could identify that most of your engagements and positive responses are coming from Facebook. Then you can make groups and pages on Facebook are opened. Then the contents are promoted regularly to the Facebook pages and groups. 
Top Countries 
You can be in an advantageous position if you can identify the top locations where your traffics are generated. It is possible you can live in the USA and your traffics are coming from the UK. Identifying your audience locations can help you design your content better to increase more engagements. You can use Google analytics to find out the top locations where your contents are getting the most traffic from. 
The best time to post content 
Depending on the location it is important to find out the best time to post a story. You can observe the user engagement data and identify when people stay more engaged in the content. Once you are able to identify the best time for posting it is important to post contents regularly in that time period to ensure maximum user engagement.
ROI on content analytics is easy to achieve if the proper process and techniques are followed.