Business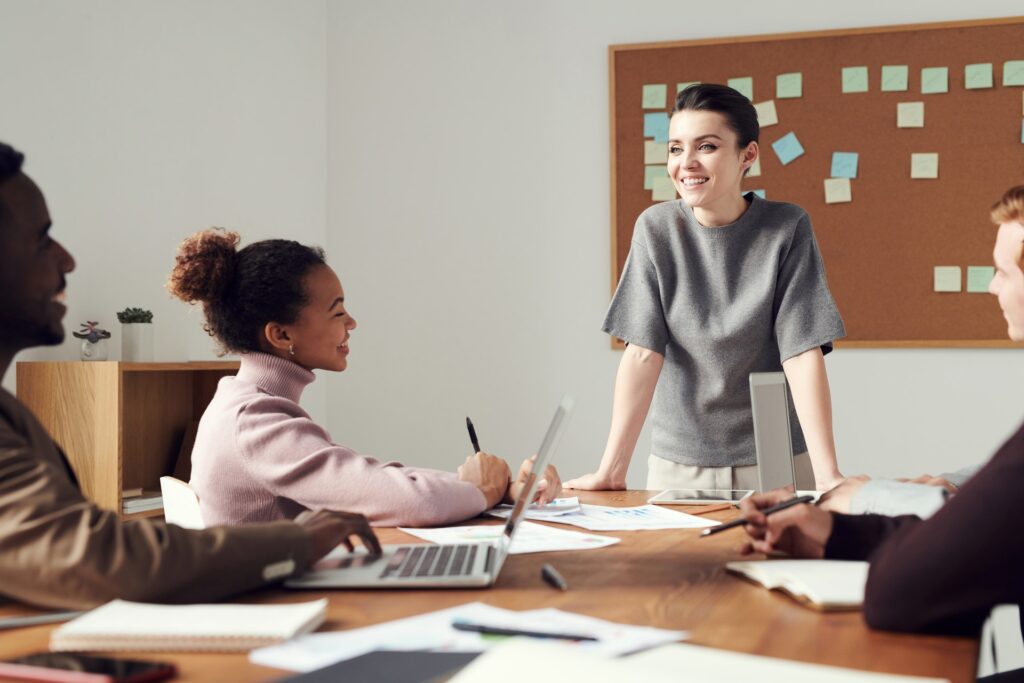 Have You Ever Reconsidered Employee Happiness as a Business Strategy?
Read Time:
4 Minute, 55 Second
In a world where companies are learning to depend on modern technology to improve their business, workers' satisfaction got somewhat sidetracked. Employers count on high unemployment rates and unaspiring workers to help them improve their business operations. Which policy is bound to fail? Long gone are the days when workers toiled away for meager salaries all day long. As modern capitalism puts employee happiness at the center of good business practices. That is why putting a smile on your workers' faces is a valid business strategy that has the potential to increase general productivity.
However, you cannot just lavish gifts or money on employees, as happiness is not something that is activated by a push of a button. You need to develop a strategy that will help the workforce fall in love with the job they do. Their passion will be the driving engine behind your company's success. You definitely can't order anyone to be happy. You can throw an incentive here and there to help them feel more relaxed and motivated at the same.
Encourage Loyalty
The modern labor market is more fluctuant than even, which means that you easily lose a job, but you can just as easily find another one. Your employees will keep their options (and browser tabs) open for other employment opportunities. So, you should assume an active role in securing their services in the future as well. The last thing you want is for your company to become a carousel of workers who are coming and going each month, generating a ton of paperwork and various costs and legal fees.
Instead of a loose employment policy, opt for a strong loyalty record. Provide your workers with freebies with the company logo and offer paid leave or room for advancement as part of a strategy to keep the workers loyal. As time goes by, they will learn to associate their corporate identity with your franchise, and it would be hard for them to leave even if a better offer comes in. Even then, it would be best if you always countered the offer other firms make with an improved contract of your own for them.
Ask The Employees What They Want
.
One of the biggest stressful situations aspiring workers can experience in a company is not being able to influence the firm's policy in any manner. If a person feels they cannot contribute anything and that the management treats them as mere drone workers. Then they will become anxious, and you can say goodbye to their happiness. The lack of autonomy in the workplace eventually leads to workers quitting their job.
To prevent such scenarios, you need to create a system through which every worker can reach the management and alert them to a potential problem or offer a novel method of doing things. You could organize a regular poll among the workforce to find out if there are potential problems. 
Customizing The Office
There is another seemingly trivial area of business where workers should have a saying as well. They say that the devil is in the details, but office workers simply know that it is so. Namely, the furniture and the equipment workers manipulate need to be ergonomic and safe to use. You can always take things one step further and call a restoration company like Impeccant Build to refurbish the whole office according to the employees' best taste. Since they are the ones who will be spending most of their time inside the office. It is only fair that they have the final say in terms of interior design.
Furthermore, you don't have to wait for the employees to start an incentive. As you can regularly inspect the equipment and replace any malfunctioning pieces. Another detail that every employee will appreciate is ordering custom-tailored furniture. This way, the table will be just the right height. It will have the ideal number of drawers and compartments. To top it all off, you can order super comfy swivel chairs that will make it hard for any worker to leave such a post without thinking twice.
A Perpetual Casual Friday
Your HR department will most certainly start approaching you with ideas for team-building activities. They all have personal lives and need to spend as much time with their respective children, spouses, and friends. 
Instead, you can organize team-building events within work hours. That last hour of work in a day is unproductive anyway so you can fit the team-building activity inside it. This way, the workers have an ideal incentive, and you are effectively increasing their productivity. Once they see that the office quiz or a table tennis tournament starts at 2 PM. They will work hard to get all the tasks completed in time for the free round of drinks or to warm up before the big match.
All in all, happiness is an important factor in the world of business.  Smiles always translate into dollar bills since passion is the most expensive commodity when it comes to doing business. If you are lucky enough to round up a team of people who are genuinely happy to get up every day and come to the office. You are one step closer to success. This is by far the best business strategy you will have applied this year!
Also Read: Walmart to Begin Drone Delivery Service to 4 Million Households
Concluding
A recent study by the U.K.-based University of Warwick found that workplace happiness leads to a 12% increase in productivity, while workplace distress decreases productivity by 10%. Additionally, employees who are happy are less likely to take breaks and use the restroom than unhappy employees. When employees are happy and well-rested, they're more likely to think critically and creatively, and that means more productivity. In short, it's worth investing in employee happiness as a business strategy.