Marketing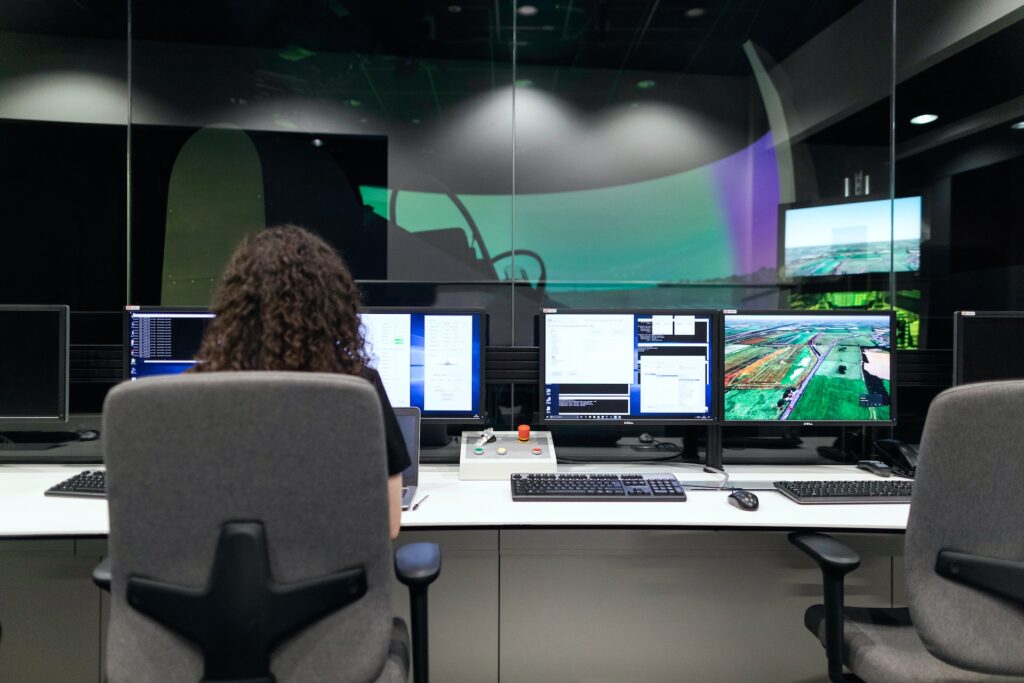 The 8 Best CRMs for Agencies: Time to Choose One and Get Organized
Read Time:
5 Minute, 49 Second
What Are the CRMs For Agencies?
One of the most important parts of any business is maintaining a good relationship with its customers. A CRM can be a tool to help you keep track of customer interactions. It also offers features that can help you automate workflows and save you time.
Whether you have a large or small agency, a CRM can benefit your company. This software centralizes and organizes your customer data, making it easier to reach out to customers and prospects. Using a CRM allows you to focus on your customers' needs instead of your own.
In addition to tracking your sales and marketing activities, a CRM can automate referral marketing campaigns. Happy customers are likely to recommend your business to others, increasing your client base.
To make sure your agency's CRM is a fit, you need to know what functionality you require. The best CRMs for agencies are those that integrate with other apps you use. Some even have built-in project management tools.
The Benefits of Using a CRM for Agencies
Using a CRM for agencies has a variety of benefits. For example, it helps reduce the amount of admin-heavy tasks that you have to do. In addition, it allows you to scale up your business and track your marketing efforts. It also improves customer experience and ensures that you have open and active communication.
A Customer Relationship Management (CRM) system is a powerful tool for tracking marketing efforts.

The customer experience (CX) is the perception customers have about a company.

If you're looking to boost your business, you need to look into ways to reduce admin-heavy tasks.

If you want your business to expand, you need to be able to scale your operations.
The Top 8 Best CRMs For Agencies
When it comes to the top CRMs for agencies, there are quite a few to choose from. Some of them include SugarCRM, Freshsales, Pipedrive CRM, Monday Sales CRM, and even Funnel CRM. The key to picking the best one for you is to figure out what your needs are and then find a solution that will fit them.
SugarCRM
SugarCRM is a CRM platform that helps companies build and retain customers. This software is designed for use by both small and large enterprises. The software offers a wide variety of features to support marketing and customer service, teams.
Sugar is also designed for easy customization. The software offers drag-and-drop editors to help users customize their fields and workflows.
The software can be used as an on-premise or cloud solution. A user-friendly interface makes learning easy. In addition, it is highly customizable and includes unlimited third-party integrations.
Nimble CRM
Nimble CRM is one of the most powerful and popular CRM tools around. This software allows businesses to better manage their contact information and improve their sales and marketing strategies. It is also known for its strong social media integration.
Nimble integrates with social networks like Twitter, LinkedIn, and Google Workspace. The software provides a 360-degree view of your contacts, as well as their activities. You can search for contacts by industry, location, education, or interest. Also, you can create custom fields.
Freshsales
Freshsales CRM is a top-tier sales CRM that allows organizations to automate their daily operations. It streamlines customer relationships, and enables teams to customize their own sales pipelines. The platform offers powerful email marketing capabilities, along with a wide variety of features.
Freshsales' customer support is strong. All subscription plans come with cloud-based phone service. There is also a free plan that includes a built-in dialer, contact management, deal management, and contact lifecycle stages. You'll also get access to a chat widget and live chat support.
Copper CRM
Copper is a CRM for agencies that offers real-time insights. It helps teams visualize and optimize their marketing campaigns. It also gives them the tools they need to collaborate.
The CRM enables users to monitor salesperson activity, track lead conversion rates, and analyze sales data. It also identifies the most likely leads.
Copper's Chrome extension automatically tracks email conversations and meetings. It also pulls in relevant files from contacts. This makes it easy to create custom reports and task automation.
PIPEDRIVE CRM
If you are looking for CRM software that can help you increase your revenue, Pipedrive is one of the best options for you. The software helps you break data silos, organize your contacts, and automate repetitive tasks. It also allows you to connect with other sales and marketing software platforms.
You can access Pipedrive's free trial for 14 days. During this time, you can use all of the basic features of the software. There is no credit card required.
Funnel CRM
Funnel CRM is a tool designed to help you keep track of your sales team's activities. The software promises to automate most of your routine tasks, such as follow-ups and promises to save you time and money.
Funnel CRM is easy to use and boasts a wide variety of features. It includes an integrated proposals tool and a form builder. Plus, it allows you to create catch-all email addresses and code your own forms.
The standard plan starts at $10 a month, with an unlimited number of contacts. You'll also get Gmail integration and the ability to set up custom fields. Regardless of your budget, Funnel CRM is a great option.
Monday Sales CRM
If you are looking for a CRM solution that has all the right ingredients, you might want to consider a system based on Monday's Sales CRM. In addition to providing a robust set of features, the software also makes it easy to monitor and manage client interactions. The user-friendly dashboard has an impressive number of columns and folders to keep track of your deals.
Luckily, the program is a cinch to use and comes with a free trial. It is a great solution for small and mid-sized agencies and can be a powerful tool in your sales arsenal.
EngageBay
EngageBay is a powerful all-in-one CRM solution that can help you engage your customers. It can be used to track customer interactions, convert leads to customers, and streamline your workflows. You can also connect with your favorite apps and get a 360-degree view of your customer.
The UI is clean and simple. It allows you to set up custom fields and filters, and to segment your customers. Moreover, you can easily create and use leaderboards to track your performance. There are also dozens of popular integrations.
Also Read: How to Easily Start a Blog on Facebook for Beginners
Conclusion
CRMs are a great way to optimize the effectiveness of your sales and marketing efforts. They help you create stronger relationships with your customers and increase your revenue.
In order to choose the best CRM for your business, you should consider the above features. These features make it easier for you to manage your contacts and data.