Business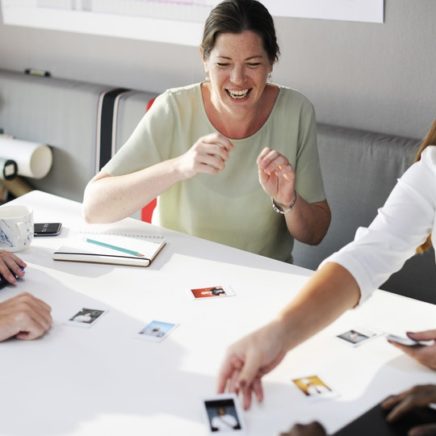 Outstanding Offers – 3 Business Benefits of Furnished Executive Suites
Read Time:
3 Minute, 31 Second
Do you like your office space? Is it organized and roomy? If you answered no to either of these questions, you need to start investigating new office spaces. Your office is supposed to be your home away from home. It should be comfortable, expansive, and organized. Find out how furnished corporate apartments can improve your business. Extremely reliable, fast and, easy to move in the flexible rental.
Suppose you are working out of a cramped office that is disorganized and uncomfortable. In that case, your productivity will wane, and over time your clients will start to leave as they can see and sense the disorganization in your work life. What you need is a functioning, furnished office that you can step into and start working.
Keep reading to learn the top three business benefits of furnished executive suites.
Expansion And Growth
The number one business benefit of corporate apartments, including executive suites, is the room for growth and development. Servcorp offers furnished executive suites, and by doing so, they are allowing you to save your hard-earned profits to put back into the business through marketing and other areas of growth. 
A furnished office from Servcorp is a virtual office solution that allows you to pay as you go with the month-to-month leases. There is no signing of a two-year contract. You put down a minimum of a one-month security deposit, and a fully furnished office is waiting for you to start seeing clients in.
Furnishings Are Already In Place
The next excellent business benefit of corporate apartments is that you do not have to furnish them yourself. There is no budgeting and planning to find office equipment on sale or worry that you cannot afford the monthly payment on the copy machine. By choosing to lease from Servcorp, you are accepting high-end furnishing and elegant touches. 
If you had to furnish your whole office in a traditional office space. You would not be choosing marble tiling, granite countertops, leather chairs, sofas, or original artwork. You would select standard finishes, and they would probably cost too much. The money you would be saving by going with a contract with Servcorp allows you to put that money to better use. Whether it is in marketing and advertising or in a deal to land a client.
No Staff To Hire
The last advantage of a furnished executive suite is that you do not have to have staff. You do not have a team that can assist you with all your business endeavors. At least not when you are a small business. The ability to save money by not hiring staff and paying wages and benefits could work to your advantage as a small business owner.
Instead of staff, you would have hired through background checks and interviews, you will receive a dedicated receptionist that is knowledgeable, qualified, and ready to work for you. 
They will be answering your local telephone calls as well as greeting guests and prospective clients. They will offer unlimited coffee and tea to your patrons as they wait to meet with you. In addition, you will also receive a mail courier/package delivery person and a dedicated IT support team that is just a phone call away. 
Finally, you will have onsite assistance from two Servcorp team members to assist you with any questions or concerns in your leased executive office.
Also Read: How Construction Renovation can Expand Your Business
Are Furnished Executive Suites Better Than Traditional Office Spaces?
With traditional office space, you get what you pay for. You sign a multi-year lease that does not include furnishings, office equipment, office supplies, staff, or IT support. You usually need to take out a business loan to help with overhead and expenses as well. 
You can rent a furnished office and it will cost less than you think. You might be spending more money on things like the furniture and the cleaning. But it will be cheaper than if you were to buy one. Not only do you receive a furnished office. But you also enjoy other benefits like the beautiful views from a five-star business location or state-of-the-art and industry-leading technology!