Technology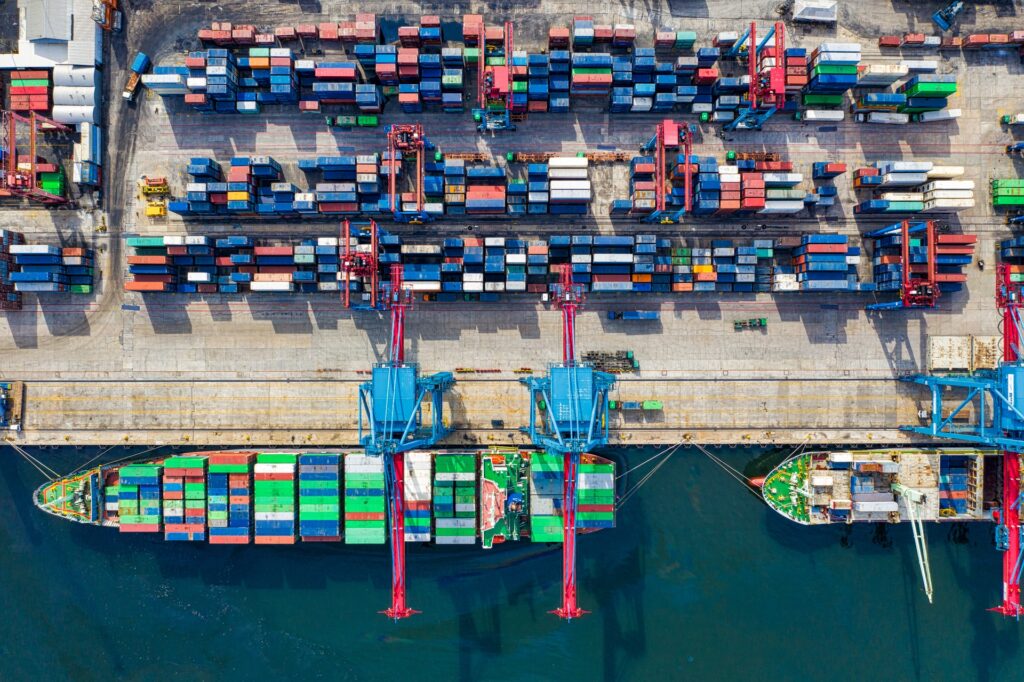 The Five Basic Components of Supply Chain Management System
Read Time:
5 Minute, 11 Second
A supply chain can be described as the collection of activities performed by firms throughout the entire production process. From raw materials to the final product, Components of Supply Chain Management encompass activities such as making, packaging, and testing. It is a win-win situation for the firm and the consumer, as the information provided by the consumers improves production operations and the product itself. It is important to note that supply chains can be complex; however, they can be managed effectively.
Plan
A supply chain is a process in which materials flow from the supplier to the customer. This process can include vendors, distributors, retailers, and internal factories which make products or combine parts to create a single product. The flow of materials can also be reversed, as in the case of returns. In some cases, it can include a logistics process to track products and prevent damage or loss of inventory.
Planning is essential for controlling inventory levels and manufacturing processes. Companies always seek to match aggregate demand with supply. They use analytical tools to devise a course of action. They begin with planning, sourcing, making, and delivery, and balance supply and demand. They should also monitor variations in demand across their value chain. Material Requirement Planning helps firms predict market demand and plant raw materials. With these tools, manufacturing operations can better plan their production and ensure they meet customer demand.
Source
The supply chain is a complex process that involves several internal and external entities. The flow of cash and materials from the supplier to the customer must be uninterrupted. Traditionally, companies have relied on spreadsheets as their primary planning tool. Today, technology allows companies to use real-time data to develop plans and re-forecast demand. This saves time and money while increasing profitability. Listed below are five components of a good supply chain management system.
Sourcing involves identifying suppliers, manufacturers, and distributors. Using multiple suppliers adds complexity and redundancy. Components of Supply chain management include managing these redundant relationships. Managing them effectively is critical for a business to achieve its goals. But how do you get started? First, you need to understand what each component of the supply chain does. This will help you determine the most efficient and effective methods of sourcing.
Make
A strong supply chain includes a network of suppliers to meet the demands of the market. Due to cutthroat competition in all market segments, supply chain management is a necessity. Today, more than one company provides the same products, and this provides consumers with more choices than ever. The components of supply chain management process have become more important than ever because companies need to stay one step ahead of the competition and develop new, innovative ideas to compete in the marketplace.
A good supply chain management tool should centralize the data points from all components, especially in multinational companies that are required to keep track of data points. This software also allows companies to react quickly to changing conditions. A hurricane in Mexico may impact the delivery of goods to Chicago. Fortunately, a manufacturer in Chicago can source their deliveries from other parts of the country to meet customer demand. By using supply chain management software, you can better coordinate all of your business's processes and make them more efficient.
Deliver
For the ultimate success of your business, you must deliver all five basic components of a supply chain management system. The manufacturing component involves accepting raw materials, manufacturing products, and checking quality standards. Then, you must package items for distribution. The final component of the supply chain is delivery, which is the process of delivering the goods to the customer. In order to deliver the goods successfully, you must prioritize orders, avoid problems downstream, and collect payments from customers.
The inventory management component is vital. Without accurate data, a company cannot effectively manage its inventory. Inventory management helps companies optimize stock levels and minimize holding costs. Order management is important for retailers, as it involves sorting and routing orders to appropriate fulfillment centers. The system also keeps track of each order as it moves through different processes. This system enables companies to make informed decisions about where to stock products. As more products are created, the demand for the products goes up, too.
Return
The importance of return as a basic component of supply chain management is often underestimated. While return products represent a negative adjustment in sales, most firms do not understand the operational cost of processing a return. The first charge is for the transportation to the customer, followed by another charge for transporting the replacement product back to the company. Additionally, employees are paid to process the claim, organize the return, and inspect the product.
Understanding the reasons behind returns is essential to achieving customer satisfaction and ensuring quick crediting. By ensuring visibility and tracking inventory, companies can better plan staffing and disposition opportunities. Determining disposition as early as possible helps maximize the value of the product and the supply chain. For instance, a company should re-incorporate a returned product as quickly as possible, especially if it is a high-value item. In addition, a product that needs refurbishment should be identified quickly and efficiently.
Another way to ensure customer satisfaction is by implementing a return policy. This policy should be a part of company policies, involving all departments involved in the supply chain. This includes sales, customer service, finance, and logistics departments. Some supply chain management courses insist on a return policy as a key element of a successful system. Not only does this help increase customer satisfaction, it also reduces costs by reducing administrative work.
Also Read: Advantages of a Fixed Ground Power Supply System
Conclusion
The five basic components of a supply chain management system can be summarized as purchasing, inventory, production, warehouse, transportation, and distribution. Each of these components has important roles and responsibilities within the overall supply chain. In addition, they contribute to the overall brand image of the firm. These components utilize various freights to move goods and services. Hence, supply chain management is crucial for any company. The aim is to meet the needs of consumers.