Finance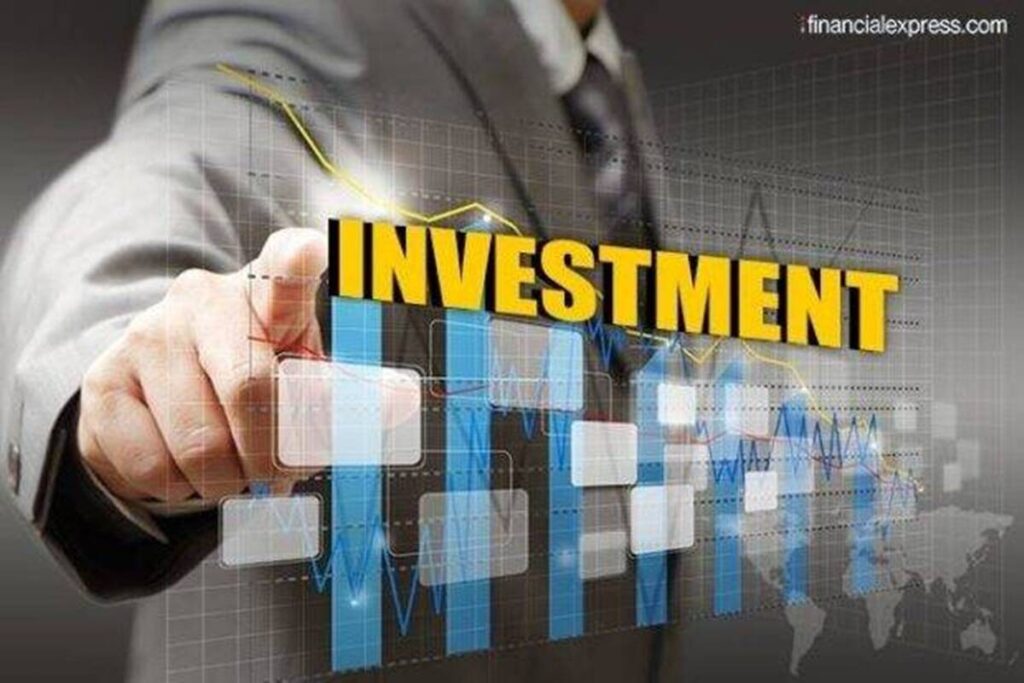 Looking To Invest This Winter? Busting The Biggest Myths That Could Hold You Back
Read Time:
8 Minute, 13 Second
When you are looking to invest your money this winter, it can sometimes feel like you are being swamped by information. With that in mind, we have put together a list of some of the biggest investment myths out there when it comes to investment. There is no shortage of websites and experts out there telling you that they have figured out the magic formula for making money or explaining why their way of doing things is the only way forward. The fact of the matter is that there is a lot of information out there about what you can do with your money, and not all of it is good. Whether you are looking to invest in property or stocks, whether you want to place your money in a secure bond or test the waters of cryptocurrency, you are never going to be short of advice, and it can be hard to cut through the noise. 
With this guide, you can put some of your worries to rest and learn where there are some nuggets of truth behind some of the bigger misconceptions about where you are going to put your money. If you are nearing retirement, you may be seeking additional ways to supplement your income. Investments can help you achieve your retirement goals and get out of tight financial spots. These investments can also increase your purchasing power over time. Whether you have just sold your home or are considering retirement, investing can help you reach your financial goals.
Myth: Property Is Always A Solid Investment
For a very long time, the property was seen as one of the safest things you could do with your money. It is easy to see why. Stocks and shares can seem so ephemeral, prone to wild fluctuation, while the property is physical by its very nature. Something made of bricks and mortar would be a steady, sure investment, right? Well, we have all seen over the last couple of decades how property can be just as prone to booms and busts as anything else. The United States housing bubble of 2007 and 2008 is a great example (we're sure you've seen The Big Short, which is all about this issue), but the pandemic has given us another big reminder of just how much the housing market can fluctuate. 
After the first few months of lockdown, when we were all working from home and could only leave our house once a day, everyone suddenly decided that they wanted more room, and they wanted a garden. People flocked out of the cities in droves and pushed the prices elsewhere through the roof. But bubbles always burst, and the experts are warning that this could happen in a few years' time. Anyone thinking of buying a property now needs to be aware that they may not get what they paid for it back when they look to sell in a few years' time. 
Property is a long-term investment commitment. You need to make sure that you are doing your research, not only on the property itself, but also on the area, the market, and how you could improve on the home to improve its value. Buying property on the assumption that it will sell for more than you paid for it is a very risky strategy, and you should seriously consider diversifying your assets. 
Myth: Cryptocurrency Is Unsafe
One of the biggest talking points right now when it comes to investments in cryptocurrency. There have been people saying that it is a flash in the pan for years now, but it continues to grow from strength to strength. One of the easiest ways to demonstrate this is to think about who was talking about crypto a decade ago, and who is talking about it today.
Your parents, and maybe even your grandparents, have not only heard of cryptocurrency, but they also probably have a pretty good idea of how Bitcoin works. However, despite this, there are some remarkably persistent investment myths surrounding cryptocurrency. This may be in part because of the ways in which it differs from conventional currency (for example, it is entirely decentralized), and that has made a lot of people anxious. That anxiety has led to the idea that cryptocurrency is unsafe.
Now, there is an important distinction to be made here. No one would argue that cryptocurrency stocks are volatile. Indeed, that is one of the main reasons why they are such an enticing prospect for investors, as they can achieve dizzying highs overnight. However, the idea that cryptocurrency is an unsafe investment is false. There is a misconception that crypto is impossible to trace, but the truth is that blockchain technology means that there is a record of every transaction that is impossible to erase. Transparency is a core element of the whole process. 
It is true that crypto thefts do occur, which is why people who buy and sell cryptocurrency should invest in a crypto wallet. A crypto wallet is a piece of software that allows you to securely store your crypto, as well as transfer and withdraw it. You can also buy hardware crypto or Bitcoin wallet that you can disconnect when you are not using them which is even more secure. If you are looking for "crypto wallet Canada" and you are unsure of where to start, this guide from Wealthsimple breaks down everything you need to know. Their finance apps allow you to manage your money with ease and security.
Myth: You Need To Have A Lot Of Money And Expert Knowledge To Play The Stock Market
It is remarkable that there is still this persistent myth that you need to have a lot of disposable income to buy and sell stocks. The other myth that continues to circle is that the stock market is this impenetrable area that is just for people who have spent their whole lives studying it. The truth is that it is easier than ever for anyone to get started investing in stocks. There are plenty of budget options available and free apps to allow people to take their first step on the ladder.
However, it is very important to note that you need to do your research and have a clear understanding of how the market works if you are going to take that step. Movies and TV shows can make it seem like knowing how to play the stock market is all about instinct. Hard work and preparation are much bigger components. 
So, how do you go about learning the best stocks to invest in? The first step is to think about what kind of an investor you want to be. If you want your stocks to be paying out on a regular basis, then you should be looking at real estate investment trusts and highly rated bonds. If you want to gamble on high dividends and you are prepared to take more risks, then you should be looking at buying stocks in companies that are just emerging.
These may be prone to great improvement in value early on, but you will need to make sure that your cash is out at the right time. On the other hand, maybe you want to invest in stocks to make sure that you see a slow appreciation over time with as little risk as possible. In this scenario, you could look at buying stocks in big companies that will see little in the way of fluctuation.
One of the most important things to remember is that you should be diversifying your portfolio. This may not always be easy, especially if you do not have a huge amount of money to play with but spreading your investment over several different areas and options will offset potential losses if something goes sideways.
You also need to think about what kind of person you are emotional with if you are serious about making money on the stock market. If you are playing for big returns and you have enough time to devote to doing so, it is worth thinking about whether you can hold your nerve if you need to and if you are confident enough to make bold decisions that could have major consequences. 
Myth: Playing The Stock Market Is All About Listening To Your Gut
There has been a lot written about the importance of listening to your gut when buying and selling stocks. But it is just as important to try to remove the emotional component from the process. We have seen just how much fluctuation the market can be prone to during the pandemic and there are plenty of signs that this chaotic period is far from over. If you do make a mistake and buy, sell, or freeze at the wrong time, take a step back afterward and look at why you acted in the way that you did and what lessons you can take from it. 
It is also worth noting that there are always going to be people out there trying to tell you to invest in their strategy. There has certainly been a rise in these types of gurus in the last year or two. But they have always been around. If you like the sound of someone's big idea, do not be afraid to ask around. Do your homework on the person in question and talk to your broker, financial advisor, and friends about their idea. Remember: if it sounds good but you don't understand how it works, then don't commit to it. You need to have a crystal-clear idea of what you're doing in the stock market and counting on someone else to understand it for you is a very good way to lose out. 
Also Read: 3 Tips for Developing the Best Investment Strategy