Marketing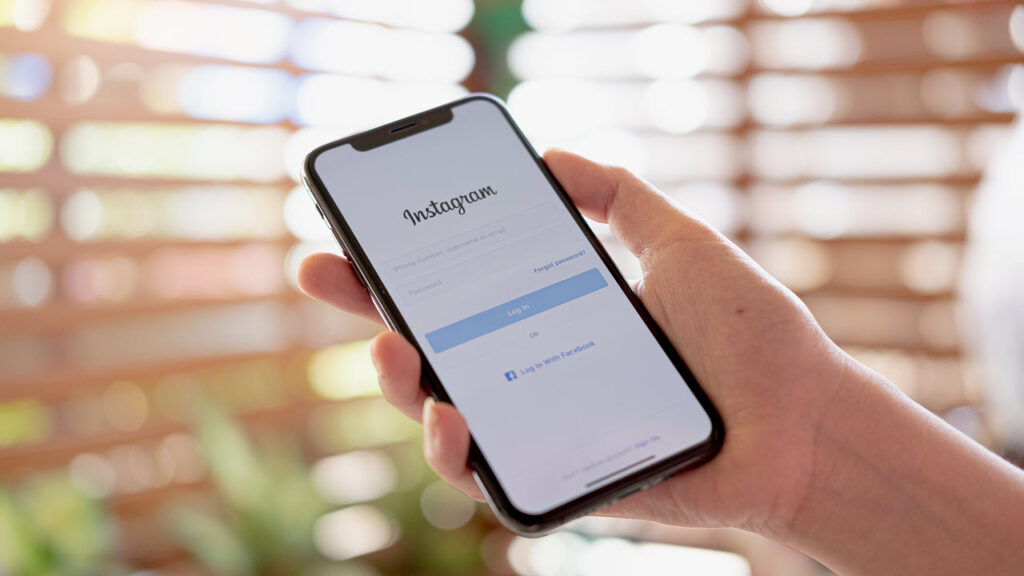 A Significant Difference Between Instagram Restrict And Block
Read Time:
4 Minute, 58 Second
Instagram is one of the most famous and popular social platforms where people sign in for some purpose. Some users are on Instagram to make friends, while some are for entertainment. However, affiliate marketing through Instagram is the most demanding activity that users do to earn money. Whatever be the reason for being regular Instagram users, people keep on enjoying the platform very much.
While using Instagram, you may have several followers in your profile, and some wanted. However, some are unwanted such as relatives and friends of a friend. You want to unfollow them but can't because of some specific reasons for knowing each other. To avoid such a situation, you can change the privacy setting in your Instagram account. Let's look at the whole article to learn more about how you can restrict unwanted users from seeing your profile without directly blocking them.
What Are Restricting Features On Instagram
We know that blocking some known people from your Insta profile can be pretty awkward. Thus a new feature of restricting people without letting them know is introduced that makes Instagram unique compared to other social platforms. There is a vast difference between both of them. But before we talk about that, ask yourself some questions. We bet that the questions will increase your curiosity to know more about the restricting feature of Instagram and how it is different from the Blocking feature.
Have you ever heard about the restricting feature?

Do you know the difference between Instagram restrict and block?

Do you know how to restrict people from Insta profiles without letting them know?
If you are still unaware of these, you should learn many essential things about this restricting feature of Instagram.
The Significant Difference Between Insta Block And Restrict
We all have discussed that restricting people on Instagram means letting them out from your Insta life without letting them know directly. But do you know how it is different from Insta block features? Let's have a look to know about them:
 

If you restrict on Instagram, you can restrict the person to comment on your post, and you can also restrict whether followers can comment or not. This is not possible if you have blocked someone.

Apart from this, restriction prevents unwanted interactions, and no one can know about it. But if you block someone, they can quickly get to know that they have been blocked.

The restricted person will not be able to see whether you are online or not. At the same time, a blocked person will not be able to see your profile.

The user who has been restricted from your profile will not be able to know that you have read their post or seen their stories.

Restricted users can send you messages that will go in the message request. But if you are blocked, you cannot ship any messages to that person who blocked you.
If we talk about Instagram restrict vs. block, then as a regular Instagram user, I think that the restricted feature is much better than the block one. This feature helps to maintain your privacy without letting anyone know about it. The feature allows you to disable another person's presence on your Insta ID without hurting them much. However, if some spam or fraud people are continuously disturbing you, Blocking is the best option to remove them permanently from your Insta Life.
Brief Information About Instagram Restrict Feature
We know that after knowing about the quality, you want to know about it. You want to know how it works on your whole profile. Let's have a look at the detailed description of the Instagram Restrict feature.
How Does It Work In The Instagram Comment Section
If a restricted person is commenting on your post, then you will be able to see the comments. No one else can know about the statement. The notification will also display as restricted comments rather than comments.
How Does It Work On Profile Messages
When any restricted person sends you the message, you will not be able to get any notification to your profile. Even the messages sent by the restricted person will not be shown in the regular chat area, but they will go to the message request area. One best thing about the message section is that even if you read the message, the restricted person will not get any notification of seen messages.
If you want to send any message to the restricted person, you first have to unlink the account by clicking the Unlink button in the lower right corner.
Tag By A Restricted Person
Restriction person can tag or mention you in a post, and you will also get notification about it. There is no doubt in saying that the tagging function does not work for the restricted feature.
Guide To Restrict Person On Instagram
If you like the restrict feature of Instagram, then know how you can restrict someone easily. Check out:
Restricting On Comments: Press and hold the comment of the user you want to restrict. Tap 'i' bottom at the top and then select the restrict option. It is applicable for both android and iOS devices, but for iOS, select the limit button.
 Restrict Through Settings
 

Click on the settings lines in the right corner and select Configuration.

 

Click privacy and select restricted accounts and then restrict the person you want.
 Restrict By Profile
 

Click on the three-dot icon and select restrict.

 

Press the discard and specify button.
 Tips To Remove Restriction From Instagram
 

Click on the three lines in the right corner.

 

Select Configuration And click on privacy.

 

Select the restricted accounts under connections.

 

Select the person to whom you want to remove from restrictions.
Conclusion
Blocking someone on Instagram is also as easy as restricting features. You can quickly stop and unblock the users with the same process by clicking the block and unblock button in the setting or comment section.