Business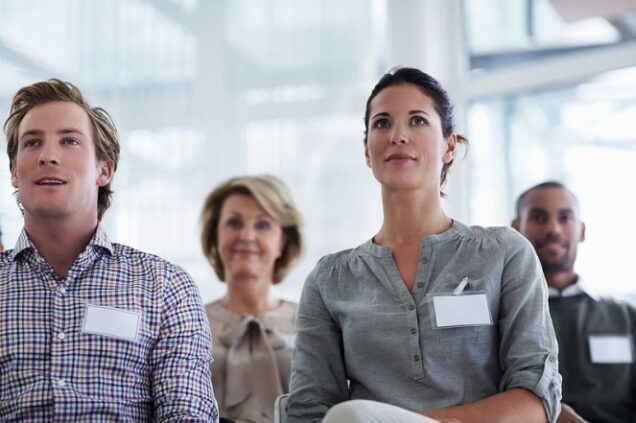 5 Advantages of Magnetic Name Badges
Read Time:
2 Minute, 24 Second
Have you ever forgotten someone's name mere seconds after you introduce yourselves to each other? This is extremely common and can be embarrassing if you have to ask again later on. Humans in general have problems remembering names, so you are not alone.
Nametags are a simple and quick solution to identifying names and skipping the awkwardness of having to ask again. Would you like to learn more about how nametags can help your business grow? Here are some of the key benefits of magnetic name badges.
1. Avoid Injuries
It can be uncomfortable or downright painful to put on a nametag that has a pin to fasten to your clothes. To avoid that issue, the best name badges have a magnet backing.
In the battle of magnetic vs pin name badges, the magnetic ones are a clear winner. You can skip the hassle and holes in your clothes by securing the magnetic backing to the name badge.
2. Better Customer Service
When you have a customer, they should be able to identify your employee by name. With custom magnetic badges, it is easy for them to remember and put a face to a name later on. If you want to get a good idea of who helps customers, they can recall the name much easier if they saw it on someone's shirt.
3. Professionalism
Matching name badges look extremely professional and can help people take your brand more seriously. If you do not have a uniform in your workplace, then all types of name badges will work if they are the same across the company. A name tag can bring a look to the next level of professionalism.
4. Solidify Your Brand
Business is inherently competitive, so you need to ensure that your brand is prominent in everything you do. The importance of name badges is that they can help customers to solidify your brand in their minds.
You can easily include your company logo in the name badge design. Every time a customer looks at a nametag, it will remind them of your brand and the service you provide.
5. Easy Identifiers
If you run a retail business, all types of name badges will help people identify employees or managers. In addition, you can address your coworkers by name with a simple glance at their name badge, rather than having to remember it from the moment you meet them.
Take Advantage of Magnetic Name Badges
When you work for a company, you should not have to worry about learning people's names right off the bat. With these advantages, purchasing magnetic name badges is the obvious choice that will only benefit your company in the long run.
Would you like to learn more ways that you can improve your business internally and with your customers? Check out our site for all of the information, tips, and tricks you will need.