Lifestyle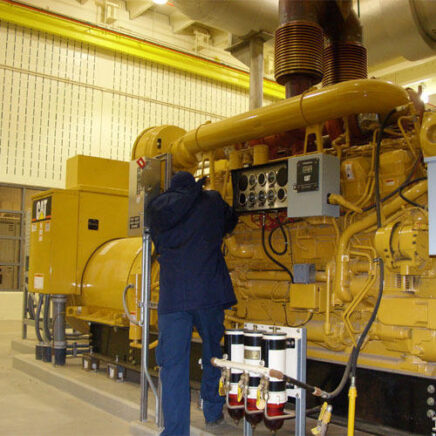 Why Generator Maintenance Is So Important
Read Time:
3 Minute, 17 Second
Generators are an invaluable piece of equipment for any company.
Why? They provide a consistent source of power when your electricity goes out, keeping everything up and running!
But how do you know if your generator is in good shape? When it comes to generators, many things can go wrong that may not be immediately noticeable.
This blog post will highlight the importance of regular generator maintenance. Read on to learn.
Improves Generator's Efficiency
If you do not properly maintain your generator, it will become less efficient.
Why? Over time, dust and debris can build up on the machine's components which causes wear and tear. This leads to less power output! Your equipment is simply wasting energy when this happens.
The best way to prevent these issues is through regular maintenance by a technician experienced in dealing with generators. They know how they work inside out so that they can ensure everything stays in working order.
Prevents Malfunctions
With the generator working at less than its full capacity, it is more likely to develop problems.
Why? The machine does not get enough power for some of its components which can wear down over time. If they are worn down too much due to low voltage, malfunctions may happen.
It doesn't have to be that way, though! You do not have to go through with a malfunctioning or broken generator on your hands when you could easily prevent it with regular maintenance by an experienced professional. They will carefully clean and check all parts, so everything remains working as intended.
Safety
Did you know that generators are responsible for nearly 100 deaths each year? This is because of their dangerous nature.
Why does this happen? The machine can short circuit, which will cause sparks to fly or even lead to small fires. These could harm anyone nearby who may be unaware of what happened until it is too late.
On top of fire risk, injuries from falling equipment have also been reported by technicians working on machines where proper maintenance was neglected.
It doesn't have to be this way, though! Regularly scheduled maintenance checks by a trained professional can prevent any of these problems. They will inspect every part thoroughly to ensure that everything is in working order and safe for anyone around it.
Keeps Warranty Valid
If you are still under warranty with your generator, regular maintenance is important to keep the warranty valid.
Why? If your machine malfunctions due to a lack of proper care and maintenance, this may void any warranties that you have on it.
This doesn't mean that you cannot get help if there's an issue, though! You can always hire someone experienced in working on generators for assistance so that they can inspect every part of your equipment thoroughly. They will know what needs repairing or replacing without affecting the terms of warranties left behind by manufacturers.
Proper Generator Care Gives You Peace of Mind
When you have a generator, it's important to ensure that your equipment is in good working order. Why? If something goes wrong and the machine malfunctions or needs repairs, then this can cost you more than just money.
You might become frustrated with paying for extra services when they should not be necessary if proper maintenance were performed on time. This will save both money and stress.
For more information, check out these generator maintenance tips from the pros.
Generator Maintenance: Learn How to Care for a Generator
Regular generator maintenance is a must. This will keep your equipment in good condition and working order so that you don't have to worry about malfunctions, repairs, or safety concerns.
It also keeps the warranty valid if there's an issue along the way and peace of mind knowing that everything is safe and sound around it. Why not make sure this happens by hiring someone experienced with generator service today.
For more interesting articles, please keep browsing our blog.