Business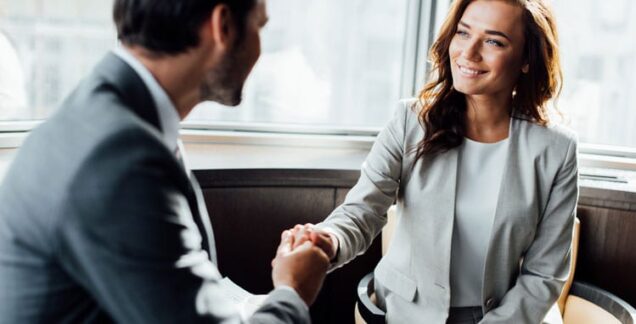 Top 5 Tips For Recovering Unpaid Invoices
Read Time:
4 Minute, 9 Second
Thousands of businesses and individuals in the United Kingdom suffer from unpaid fees every year.
It has been reported that UK SMEs are currently owed £61bn in late invoice payments. This is a staggering figure which demonstrates the relentless nature of debts. 
It is a fact that no one wants to experience a situation where someone owes them money.
This is especially true if the person that owes the money is someone that once could be trusted.
The client that you had a good working relationship with could suddenly owe you money, presenting a tricky situation.
Similarly, you could lend money to a friend, and they could not pay you back in a reasonable amount of time.
Regardless of the scenario, it can cause several issues for the business or individual to which it is owed.
If you or your business are owed money following the non-payment of an invoice, you need to act quickly.
Unpaid invoices can damage the stability of one's cash flow which threatens the longevity of the business.
Cash flow is one of the most important assets to any business and keeping it stable is a necessity.
Debt recovery of unpaid invoices has often been perceived as a challenging task to undertake.
In reality, it is a matter of having the correct expertise and training required to perform successful recovery.
We have put together this top tip article to help you and your business recover unpaid invoices.
5 Expert Tips For Recovering Unpaid Invoices
Unfortunately, businesses must deal with the non-payment of invoices daily.
Chasing for the invoice payment can be a time-consuming task for all internal credit-control teams to conduct.
Knowing how to properly conduct business debt collection is important as this will save you valuable time and resources.
Here are five tips to help you and your business recover unpaid invoices as effectively as possible.
1. Chase the Debtor for Payment
The first step to take when an invoice goes unpaid is to chase the debtor for payment.
Smaller businesses or self-employed individuals may be hesitant to chase as they do not want to frustrate the client.
It is understandable to think this, however, chasing overdue payments is common in everyday business life.
The unpaid money is rightfully yours, so you should never feel bad for asking for what is owed.
You must stay calm and professional when doing this to avoid any frustrations or emotions getting out of hand.
2. Set Up Payment Terms Before Goods Are Provided
Payment terms are an effective way of preventing issues related to invoices from occurring in the first place.
Setting up payment terms before any goods or services are provided will help the client understand what their obligations are.
This document details how much money is owed, on what date it is to be paid and any other terms and conditions.
Both parties are to sign the agreement, meaning the client cannot get out of paying easily.
Invoice payment terms can (and should) be implemented regardless of the size of the business.
3. Add Interest or Charges to Late Payments
The Late Payment of Commercial Debts (Interest) Act 1998 allows businesses to claim interest on any overdue payments.
Many businesses use this when pursuing unpaid invoices as it provides the client with an incentive to pay.
Alternatively, businesses can charge the debtor if payment is not paid on the desired due date.
Both above options must be made clear in any payment terms, so the client knows what they are agreeing to.
4. Send A Late Payment Reminder to The Debtor
Sending an overdue payment reminder to your clients is the last necessary step before further action needs to be taken.
If done properly, this can be highly effective and prompt the debtor to pay any outstanding amounts of money.
The reminder should be sent 14 days after the payment due date and should be professional.
If no response has been received and the debtor is ignoring you, a final notice should be sent after 30 days.
The intention of the final notice should explain that if no payment is made then the matter will be escalated.
5. Instruct A Debt Collection Agency to Recover the Unpaid Invoices
If you have tried all the above and the debtor still refuses to pay what is owed, a professional solution is required.
Instructing the services of a debt collection agency is by far the most effective recovery method.
This has quickly become one of the most popular ways to recover unpaid invoices, as it produces extremely high success rates. 
For example, agencies such as Federal Management and Frontline Collections provide success rates of up to 90% on average. This is done so at a fraction of the cost of other debt collection methods.
Using a professional debt collector will also help to keep relationships with your client intact.
For the utmost peace of mind, choose an initiative-taking and pragmatic debt collection agency.