Technology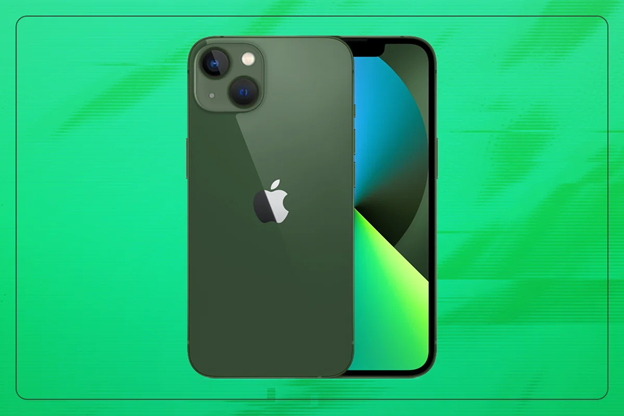 Is the iPhone 15 Worth the Price Increase? A Look at What to Expect
Read Time:
3 Minute, 25 Second
The new iPhone 15
The iPhone 15 is the latest addition to Apple's line of smartphones, and it promises to bring a host of exciting features. 
Improved Camera System :

One notable feature is its improved camera system that includes an even larger sensor size, allowing for more detailed photos in low-light conditions.
High-refresh-rate Display :

Another rumored feature is the introduction of a high-refresh-rate display, which will offer smoother scrolling and make using the phone feel more responsive. Additionally, there are speculations about a smaller notch design or possibly no notch at all.
Improving The Battery Life :

Apple has also been working on improving the battery life and overall performance of their devices with each new release. The iPhone 15 is expected to deliver better power efficiency than its predecessors while also boasting a faster processor.
The price increase
The iPhone has always been a symbol of luxury and innovation in the smartphone industry. With each new model, Apple introduces features that are ahead of their time and sets the bar for other manufacturers to follow. However, with great technology comes a hefty price tag. It's no secret that Apple products come at a premium price, and this trend is set to continue with the upcoming release of the iPhone 15. According to reports from analysts, we can expect an increase in prices compared to previous models. But why the increase? Well, it's no secret that production costs have increased due to supply chain issues caused by Covid-19. Additionally, Apple is constantly innovating its hardware and software components which also adds up to production costs.
What to expect from the new iPhone
The new iPhone 15 is one of the most anticipated releases from Apple this year. As we get closer to its launch, there are numerous speculations about what we can expect from it. Here's a look at some of the exciting features that may come with the new iPhone.
All-new Design :

Firstly, rumors have suggested that the iPhone 15 will have an all-new design with a smaller notch and thinner bezels. This means you'll get more screen real estate without increasing the overall size of your phone.
New Sensors And Lenses :

Secondly, Apple may introduce improved camera technology on their latest device. Leaked reports indicate that we could see new sensors and lenses for better low-light performance and higher resolution images.
Battery Capacity For Longer Usage :

Thirdly, Apple typically improves battery life in each iteration of their phones. The iPhone 15 is expected to be no different as analysts project an upgraded battery capacity for longer usage time between charges.
Is the new iPhone worth the price increase?
With the release of every new iPhone, there is always a price increase that comes along with it. The question on everyone's mind is whether or not the new iPhone 15 is worth the additional cost.
Consider What Improvements And Features :

Firstly, it's important to consider what improvements and features are being introduced in this particular model. From advanced camera capabilities to faster processing speeds and improved battery life, the iPhone 15 promises some impressive upgrades from its predecessor.
Extra Money For More Advanced Features :

However, it's also important to weigh these advancements against your personal needs and budget. If you're someone who primarily uses their phone for basic functions like texting and calling, then shelling out extra money for more advanced features might not be necessary.
Also Read: A Comprehensive Review of the Realme 11 Pro+ : Design, Features, and Performance
Conclusion
After taking a closer look at what to expect with the new iPhone 15 and considering the price increase, it's safe to say that Apple is offering some exciting new features. From a larger battery life to better camera capabilities, there are plenty of reasons for consumers to upgrade their old devices. While the price increase may be daunting for some users, it's important to remember that quality always comes with a cost. Ultimately, only you can decide if these upgrades are worth investing in.