Technology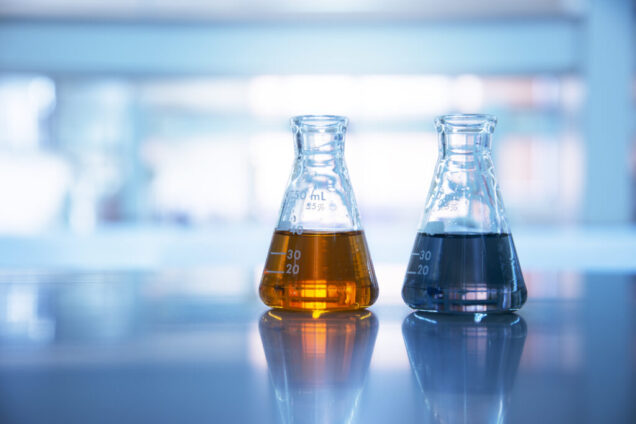 How to Streamline Your Company Chemical Inventory Processes
Read Time:
2 Minute, 48 Second
Did you know that OSHA violations can cost your business over $100,000 per instance? When running a business that uses a lot of chemicals, navigating workplace safety laws can feel like walking in a minefield. Keeping track of your chemical supply ensures that your company complies with safety laws and always has what you need when you need it.
Yet, it's all too easy to make chemical inventory mistakes. If you're not prepared, inventory becomes a much-loathed task.
Worry not: You can make the job near-painless using these simple tips.
1. Get Ahead of Schedule
One of the worst mistakes you can make when taking inventory is setting it aside as if it's simple, like mopping the floors. Inventory isn't a casual, "whenever" kind of task. If you jump into it at the last minute, chances are low that your team will do its best work.
Pick a day for inventory far in advance and work out a no-nonsense chemical inventory checklist. Educate yourself and your employees on the task at hand and all it entails so that you're prepared for the job. Have a detailed map of your facility on hand and give one to each worker.
Cleaning is an often-ignored step towards taking inventory. Disposing of empty containers and old chemicals you don't need anymore gets rid of confusion.
2. Mark All Your Materials
Labeling is one of the most important aspects of chemical management. If your materials aren't labeled well, it could lead to danger. At the very least, the issue makes your chemical inventory process much harder.
Updating your safety data sheet is a lot easier with marked chemicals, so SDS online systems often come with labeling tools. Consider using barcodes and QR codes to make taking inventory faster.
3. Break up the Chemical Inventory Process
Sending one large group to account for your chemical stock raises the potential for mistakes. Employees may double-count items and miss others.
Breaking your inventory up into chemical areas and assigning an individual or a small group to each helps avoid the "too many cooks" conundrum. Breaking your stock into chemical areas, whether that be separate physical locations or groups of chemicals, also gives you an easy way to organize your inventory day.
4. Do Constant Quality Checks
Auditing your inventory is the only way to make sure everything is accounted for. Many companies do one large audit to cap off the inventory day. However, this strategy has the same issues as treating inventory as a large task for one group.
If you QC as you go, you'll notice potential issues and missed counts that you could've otherwise overlooked. Having quality assurance workers follow your inventory crew is more efficient than having separate teams, in effect, do the same task one after another. You'll do a more detailed audit and solve problems with your stock as you go.
Streamline Your Business Operations for More Success
These tips will help you make your next chemical inventory days as painless as possible. After putting this information to use, you'll wish every part of your work life was so easy.
Well, there's some great news! You're on the go-to website to help entrepreneurs and other business people get the most out of each workday. Click on another article to get more tricks for streamlining all your business operations.