Technology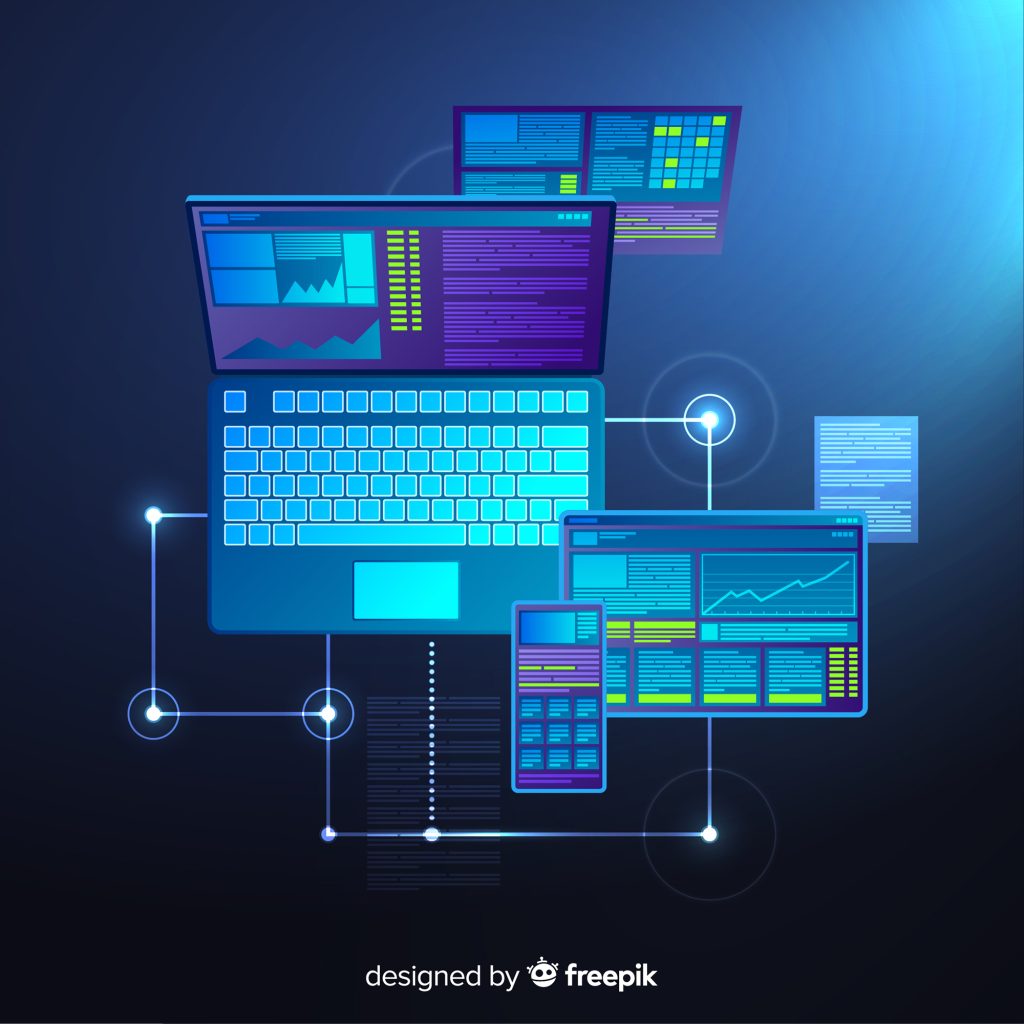 Unleash Your Trading Potential: Ultimate Metatrader 4 Tricks for Windows 11
Read Time:
5 Minute, 47 Second
Introduction
Welcome to the exciting world of trading, where fortunes are made and dreams can come true! If you're an aspiring trader or someone who wants to take their trading game to the next level, then you've come to the right place. In this blog post, we're going to unleash your trading potential by revealing some ultimate Metatrader 4 tricks specifically designed for Windows 11 users.

But first, let's talk a bit about what Metatrader 4 is and why it has become one of the most popular platforms among traders worldwide. Whether you're a beginner or an experienced trader, using Metatrader 4 can greatly enhance your trading experience and give you access to a wide range of tools and features that will help you make informed decisions in the market.

So, buckle up and get ready for some mind-blowing tips and tricks that will revolutionize how you trade on Windows 11 using Metatrader 4. Let's dive right in!
The Different Types of Metatrader 4 Tricks
Metatrader 4 is a powerful trading platform that offers various tricks and features to enhance your trading experience. These tricks can help you make more informed decisions, execute trades with precision, and maximize your potential in the market.

One of the most popular Metatrader 4 tricks is the use of custom indicators. These are technical tools that can be added to your charts to analyze price movements and identify potential entry or exit points. With thousands of custom indicators available online, you can find one that suits your trading style and strategy.

Another useful trick is the ability to create personalized templates. This allows you to save your preferred chart settings, including indicators, colors, and timeframes. You can easily switch between different templates based on market conditions or specific trading strategies without having to manually set up each chart every time.

If you prefer automated trading, Metatrader 4 also offers expert advisors (EAs) as another trick in its arsenal. EAs are programs that automatically execute trades based on pre-defined rules or algorithms. They can be particularly helpful for traders who want to take advantage of opportunities in the market even when they're not actively monitoring their screens.

In addition to these features, Metatrader 4 also provides advanced order types such as trailing stops and OCO (one cancels other). These allow you to manage risk by setting stop loss levels that adjust automatically as prices move in your favor or place multiple orders simultaneously with predefined conditions for execution.

While there are numerous benefits of using Metatrader 4 tricks, it's important to understand their limitations too. Some custom indicators may not always produce accurate signals, and EAs might not perform optimally under certain market conditions. Therefore, it's crucial to thoroughly test any new tool or strategy before implementing it into live trading
Pros and Cons of Metatrader 4
Metatrader 4, also known as MT4, is a popular trading platform used by millions of traders worldwide. Like any software, it has its own set of pros and cons that users should be aware of before diving into the world of online trading.

One major advantage of Metatrader 4 is its user-friendly interface. The platform is easy to navigate and understand, even for beginners. It offers a wide range of technical indicators, customizable charts, and real-time market data, allowing traders to analyze market trends and make informed decisions.

Another benefit of using MT4 is its vast library of expert advisors (EAs) and custom indicators. These tools can automate trading strategies based on predetermined rules or algorithms. This saves time for busy traders who don't have the luxury to monitor the market constantly.

On the downside, one limitation of MT4 is that it only supports forex trading. While this may not be an issue for currency traders, those interested in other markets such as stocks or commodities will need to look elsewhere.

Additionally, some users may find the limited customization options frustrating. Although Metatrader 4 allows users to create their own templates and profiles, they are still somewhat restricted in terms of overall design flexibility compared to other platforms.

While Metatrader 4 provides access to historical data for backtesting strategies, some advanced features like multi-timeframe analysis or depth-of-market information are not available on this platform.
How to Download and Use Metatrader 4
Metatrader 4 is a powerful and widely used trading platform that allows traders to analyze markets, execute trades, and manage their accounts all in one place. If you're ready to take your trading skills to the next level, here's how to download mt4 on windows and use.

Visit the official MetaQuotes website or a trusted broker's website that offers the MT4 platform for download. Look for the "Download" button and click on it. Choose the version of MT4 compatible with your operating system – in this case, Windows 11.

Once the installation file is downloaded, open it and follow the prompts to install Metatrader 4 on your computer. Make sure to read and accept any terms or agreements during the installation process.

After successful installation, launch Metatrader 4 by double-clicking on its icon. You will be prompted to enter your account details provided by your broker or create a new demo account if you want to practice without risking real money.

Once logged in, you will see an intuitive interface with various windows displaying charts, indicators, trade history, and more. Explore different features such as placing trades directly from charts or accessing advanced analysis tools like technical indicators.

To start trading, simply select a financial instrument from within the Market Watch window. Right-click on it and choose "New Order." Specify whether you want to buy or sell at market price or set custom entry points using pending orders.

Metatrader 4 also allows users to automate their trading strategies using Expert Advisors (EAs). To do this, navigate through Tools > Options > Expert Advisors tab and check "Allow automated trading."

Remember that while Metatrader 4 offers numerous benefits like customizable charts and access to historical data; there are some limitations too. For instance – limited order types compared to other platforms may not suit every trader's needs.


Also Read: Web Hosting for Students: Empowering the Digital Future
Conclusion
In this article, we have explored the world of Metatrader 4 and its ultimate tricks for Windows 11. We discussed the different types of tricks available and highlighted their pros and cons. We also provided a step-by-step guide on how to download and use Metatrader 4 on your Windows device.

Metatrader 4 is undoubtedly a powerful trading platform that offers numerous features to enhance your trading experience. From advanced charting tools to customizable indicators, it allows you to unleash your full trading potential.

However, as with any software, there are both advantages and disadvantages associated with using Metatrader 4. It's important to weigh these factors against your individual needs before deciding if it's the right choice for you.