Business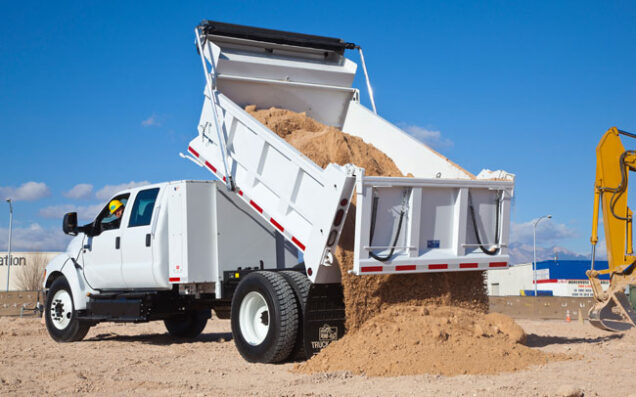 A Basic Guide to Starting a Dump Truck Business
Read Time:
2 Minute, 45 Second
Are you thinking about starting your own dump truck business? If so, we think it's a great idea. There are so many practical applications for dump trucks both in the personal and professional sectors.
However, you need to make sure you know what you're doing before you invest your entire life into this venture. We can help. Keep reading for all the basics of starting a dump truck company.
Analyze the Market
First, you need to learn more about operating a dump truck company in the community. For example, are you going to cater to private home and business owners or try to get on some sort of government contract? What about getting your commercial driver's license?
Furthermore, you need to find out more about your local competition. Are there any other private dump truck businesses in town? If so, who are your biggest competitors?
Create a Business Plan
Next, starting a business requires a
, especially if you're also going to be seeking funding. However, your business plan is also the strategy you'll use to start and grow your business. It should outline everything about your company, such as:
Your products and services
Your management structure
Your rates and prices
Your market analysis
Your marketing plan
Your financial projections
And more
Take time researching how to write a professional business plan to ensure you're setting yourself up for success.
Get Financed
Starting a dump track company is one of the most practical and secure small business ideas. People are always decluttering, remodeling, and throwing stuff away. However, you'll need to prove your business credibility and potential to banks and other lenders if you want to get funded.
This is where the importance of your small business plan truly lies. The quality of your business plan will play a major role in which lenders decide to back you. You can seek an SBA loan or explore funding via investors, crowdfunding groups, etc.
Get Licensed and Insured
Now, let's talk about the legalities of owning a dump truck business. What kinds of licenses do you need to drive and operate a dump truck? Furthermore, what business licenses do you need to operate your company legitimately in the state?
You'll also need to look into the various types of business insurance and insurance rates. For example, you'll definitely need liability insurance and automotive insurance.
Invest in the Necessary Equipment
Finally, once you have the financing and legal requirements taken care of, you can start collecting the necessary equipment you need for your dump truck business. Primarily, we're talking about buying a dump truck (or multiple dump trucks).
You can look for brand new dump trucks or buy used ones. Ultimately, it depends on your budget. Just make sure you verify the condition of the vehicle if you decide to buy used.
Ready to Start Your Dump Truck Business?
Starting a business is never easy, regardless of what industry you're diving into. However, there are simple steps you can take to make the process easier. Also, it never goes amiss to plan ahead and do plenty of research.
If you're looking for more guidance on how to start your dump truck business, we can help. Browse through the rest of our small business blog to learn more about financing, marketing, and successful business practices.