Technology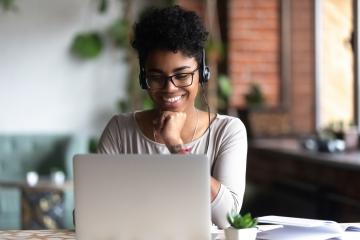 6 Tips on Choosing Live Chat Software for Your Business
Read Time:
2 Minute, 44 Second
Are you getting as many conversions on your website as you'd like? If you see a lot of web traffic, but it isn't translating to conversions, it might be time to invest in live chat software.
Live chat software is also helpful for businesses that receive a lot of support tickets. Whether you're using it to connect with prospective customers or trying to find a way to provide support more quickly, live chat is a great solution.
Now the question becomes, how do you go about choosing live chat software? With so many different options out there, you might want to develop a checklist to help you in your search.
In the article below, you'll find a list of six tips for choosing a live chat software provider for your business. Read on to help inform your decision.
1. Think About Your Budget
Cost is a concern any time you add new software for your business. If you go with a subscription to a live chat service provider, you'll have to think about how this eats into your budget each month. You may want to look for chat services that offer an extended trial, so you can try before you buy.
2. Decide if You Need It for New Customers or Support
Does your support team need an easier way to live chat with customers, or is this chat service meant to help you attract new customers? Different live chats are designed for different purposes, so think about these two use cases before purchasing.
3. Look at the Reporting Options
When you're looking for options for software that lets you have a live chat on your site and offer support, think about how you'll track the success of this endeavor. The latest software features for live chat include detailed reporting that reveals how many chats you're getting every day and where they're coming from.
4. Consider the Design
Your live chat window is going to appear on your website in front of all your customers. Make sure the chat service you go with has a design that matches your brand.
5. Ask About the Initial Setup
Once you're done comparing software costs and think you want to go with a certain company, try to find out if they'll help you set up the chat software. This might be a long, confusing process if you don't have some outside help. Having the company help you add the software to your site will allow you to rest easy knowing it's installed correctly.
6. Look at Other Websites
You should always be looking at other websites that do have live chat software to figure out which companies do it well. It's usually pretty easy to tell which chat company is hosting the chat service on another company's website.
Now You Can Start Choosing a Live Chat Software
When you're choosing live chat software, keep these six tips in mind. These pieces of advice should make it easier to find software that can help your business grow. If you're interested in learning more about new software on the market today, stay up to date with the latest blogs going live on this website.