Business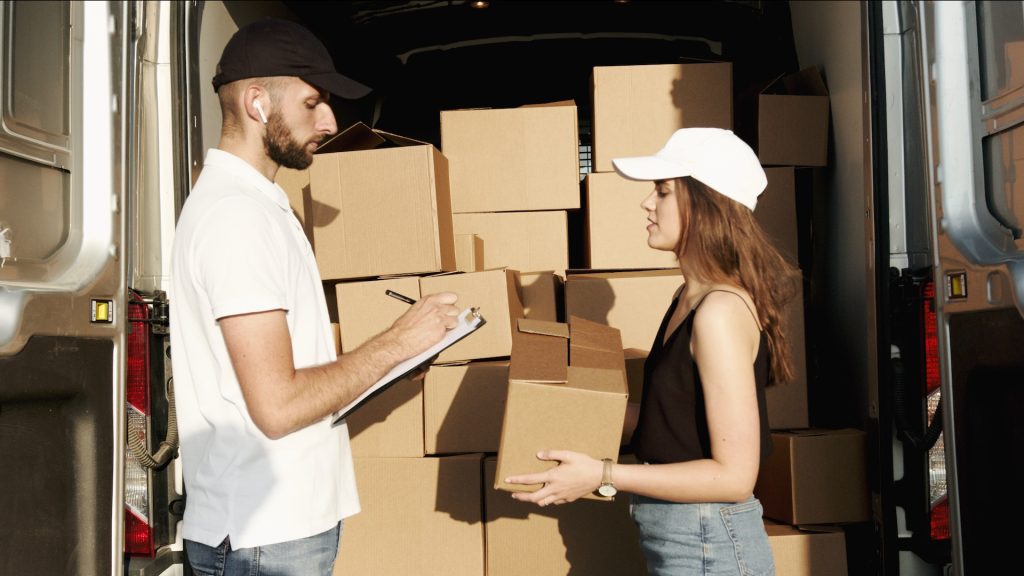 Who Are The Best Long-Distance Moving Companies In The US
Read Time:
5 Minute, 27 Second
Are you planning a long-distance move but feeling overwhelmed by the daunting task of finding a reputable moving company? Look no further! We've done the research and compiled a list of the 10 best long-distance moving companies in the US. With our comprehensive guide, you'll learn what to look for when choosing a moving company, how to get the best deal on your move, and tips for making your long-distance relocation go as smoothly as possible. Say goodbye to stress and hello to your new home with these top-rated movers. Let's dive in!
The Best Long-Distance Moving Companies In The US
When it comes to long-distance moving, finding the right company can make all the difference. After thorough research and analysis, we've identified the 10 best long-distance moving companies in the US.
First on our list is United Van Lines, known for its exceptional customer service and flexible pricing options. With over 90 years of experience in the industry, they have a reputation for reliability and professionalism.
Next up is Mayflower Transit with its innovative technology that allows customers to track their belongings during transport. Their personalized moving plans cater to your specific needs and budget.
For those seeking an eco-friendly option, consider North American Van Lines which prioritizes sustainability through their use of recycled materials and energy-efficient transportation methods.
Another great choice is Allied Van Lines whose team of experts offers top-notch packing services as well as free in-home consultations to ensure a seamless move from start to finish.
Rounding out our top five is Atlas Van Lines which boasts a network of more than 430 local agents across North America, making them an ideal choice for those relocating within smaller communities or rural areas.
Other noteworthy companies include Wheaton World Wide Moving, Arpin Van Lines, Bekins Van Lines, National Van Lines Inc., and Stevens Worldwide Van Lines – each offering unique features such as military discounts or specialized logistics services tailored specifically towards commercial clients.
What to look for when choosing a moving company
When it comes to choosing a long-distance moving company, there are several important factors to consider. First and foremost, make sure the company is licensed and insured. This will protect you in case anything goes wrong during the move.
Next, do your research on the company's reputation and customer service record. Look for reviews online or ask for references from friends or family who have used their services before.
It's also important to consider pricing and what services are included in the quote. Some companies may offer additional packing or storage options that could be helpful for your specific needs.
Another factor to think about is how involved you want to be in the moving process. If you prefer a hands-off approach, look for companies that offer full-service packing and unpacking options.
Don't hesitate to ask questions! A reputable moving company should be willing to answer any concerns or queries you may have about their services.
How to get the best deal on your move
Moving to a new home is an exciting adventure, but it can also be quite expensive. Whether you're relocating for work or personal reasons, saving money on your move is always welcome. Here are some tips to help you get the best deal on your move.
Plan ahead and book your moving company as early as possible. This will give you more time to compare prices and negotiate with different companies. You may even find that some companies offer discounts for early bookings.
Declutter before packing up your belongings. The less stuff you have to move, the cheaper it will be. Consider donating or selling items that you no longer need or use.
Ask about any additional fees that may apply to your move and try negotiating them down if possible. Some moving companies charge extra for things like stairs or heavy items so make sure everything is clear upfront.
Consider packing yourself instead of paying for professional packing services offered by the moving company. It's a great way to save money while still ensuring that all of your belongings are safely packed away.
By following these simple tips, not only will you save money on your move but also ensure a smooth transition into your new home!
Tips for making your long-distance move go smoothly
Moving to a new place can be an exciting adventure, but it can also be quite stressful. Long-distance moves require a lot of planning and organization to ensure everything goes smoothly. Here are some tips that can help make your long-distance move go as smoothly as possible:
Start planning early! The earlier you begin preparing for your move, the more time you will have to organize everything and avoid last-minute stress.
Make sure to declutter before packing up all of your belongings. This is the perfect opportunity to get rid of items you no longer need or use, which will save space and reduce moving costs.
When packing, label boxes clearly with their contents and the room they belong in. This makes unpacking much easier at your new home.
Hiring professional movers may seem like an added expense, but it's worth considering if you want a smooth transition. Look for reputable companies with experience in long-distance moves.
Stay organized throughout the moving process by keeping important documents like contracts and receipts together in one place.
Don't forget about self-care during this stressful time – take breaks when needed and prioritize restful sleep. By following these tips, your long-distance move can be less overwhelming and more enjoyable!
Also Read: The Best State To State Moving Companies In The US
Conclusion
After researching and reviewing various long-distance moving companies, it's clear that there are many great options to choose from. Each company has its own unique strengths and specialties, so it's important to do your research and find the one that best fits your specific needs.
When choosing a long-distance moving company, be sure to consider factors such as reputation, experience, pricing, services offered, and customer reviews. Take advantage of free quotes and consultations to help you make an informed decision.
No matter which company you choose for your move, remember that proper planning and preparation can go a long way in making the process smoother. With these tips in mind, you'll be well on your way to a successful long-distance move.